City Schools hire VMDO for reconfiguration design
The Charlottesville School Board has entered into a $1.47 million contract with architectural firm VMDO to conduct design services for the reconfiguration of the city's middle schools. VMDO has also been hired to put together growth and capacity scenarios for the entire school system.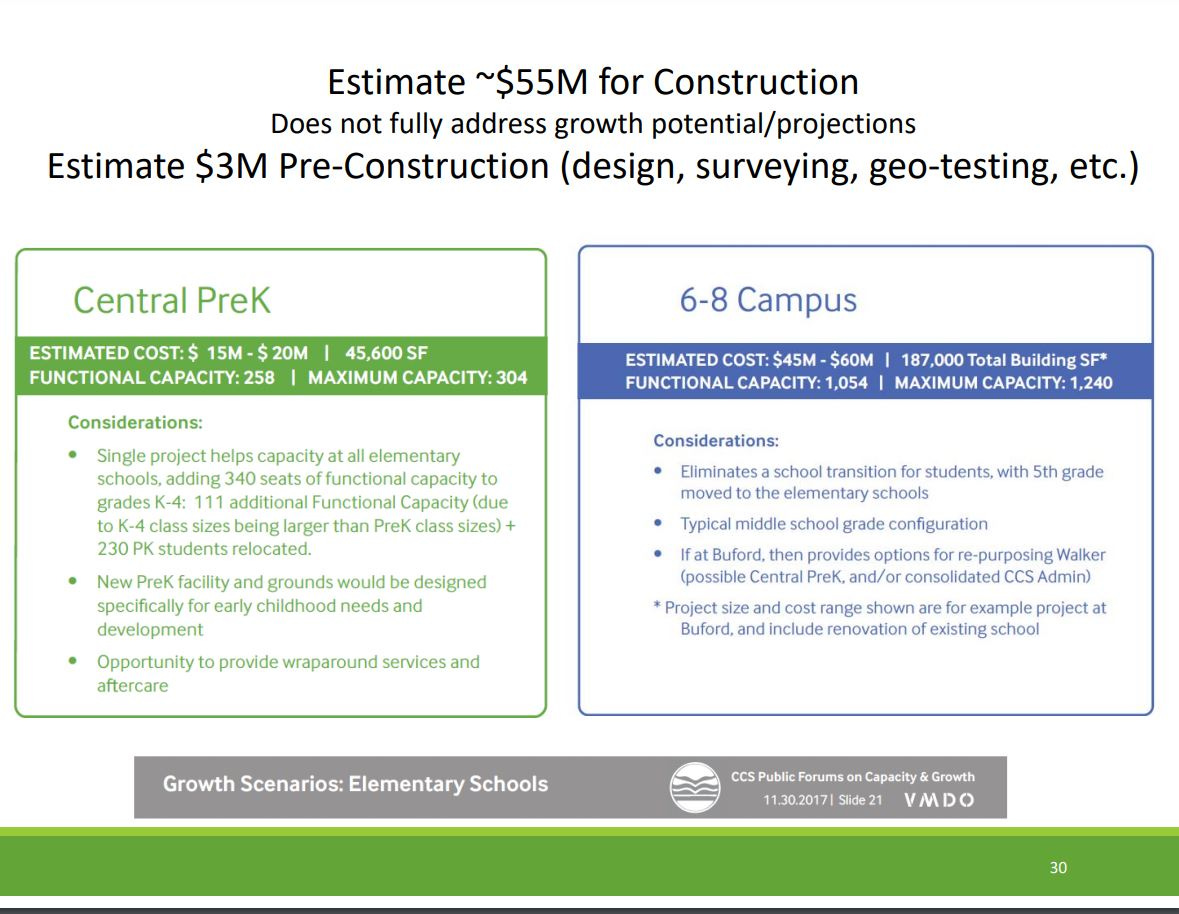 The capital budget before the City Council includes a placeholder of $50 million for the project, but more detailed analysis will yield a more accurate cost estimate.
"The initial analysis of the existing buildings of the schools, the two buildings being Buford Middle School and Walker Upper Elementary School, have been completed including building envelope assessments, general building condition analysis, a building 3D digital modeling, and site survey," Boyles said.
A kick-off meeting will be held next week and community engagement will begin in early May.
"An initial assessment of the findings are due back in June," Boyles said. "While these will be preliminary and an initial assessment, it will begin to start giving feedback and data to the City Council and the Charlottesville School Board." 
---
Before you go: The time to write and research of this article is covered by paid subscribers to Charlottesville Community Engagement. In fact, this particular installment comes from the April 9, 2021 edition of the program. To ensure this research can be sustained, please consider becoming a paid subscriber or contributing monthly through Patreon.
Share this: