CTB to meet in Charlottesville this week
The body that approves funding across the Commonwealth of Virginia will meet this week at the Residence Inn on West Main Street in Charlottesville, steps away from a now-canceled project.
The Commonwealth Transportation Board will begin with a workshop at 8:30 a.m. that will feature a large amount of state-wide business. One item to watch is a discussion on the fifth round of Smart Scale, which is a mechanism that helps decide what transportation projects are funded. (workshop agenda)
The CTB will make a final decision in June, but here are three area projects currently in the running:
On Wednesday is the action meeting unless the workshop on Tuesday finishes early. Opportunity for public comments is taken at this meeting. (action meeting agenda)
The CTB meeting is just steps away from what had been Phase 1 of the West Main Streetscape. Charlottesville had slowly assembled money for a nearly $50 million project to be built in four phases, but canceled them last year in order to put the local match toward the renovation and expansion of Buford Middle School. (read my story)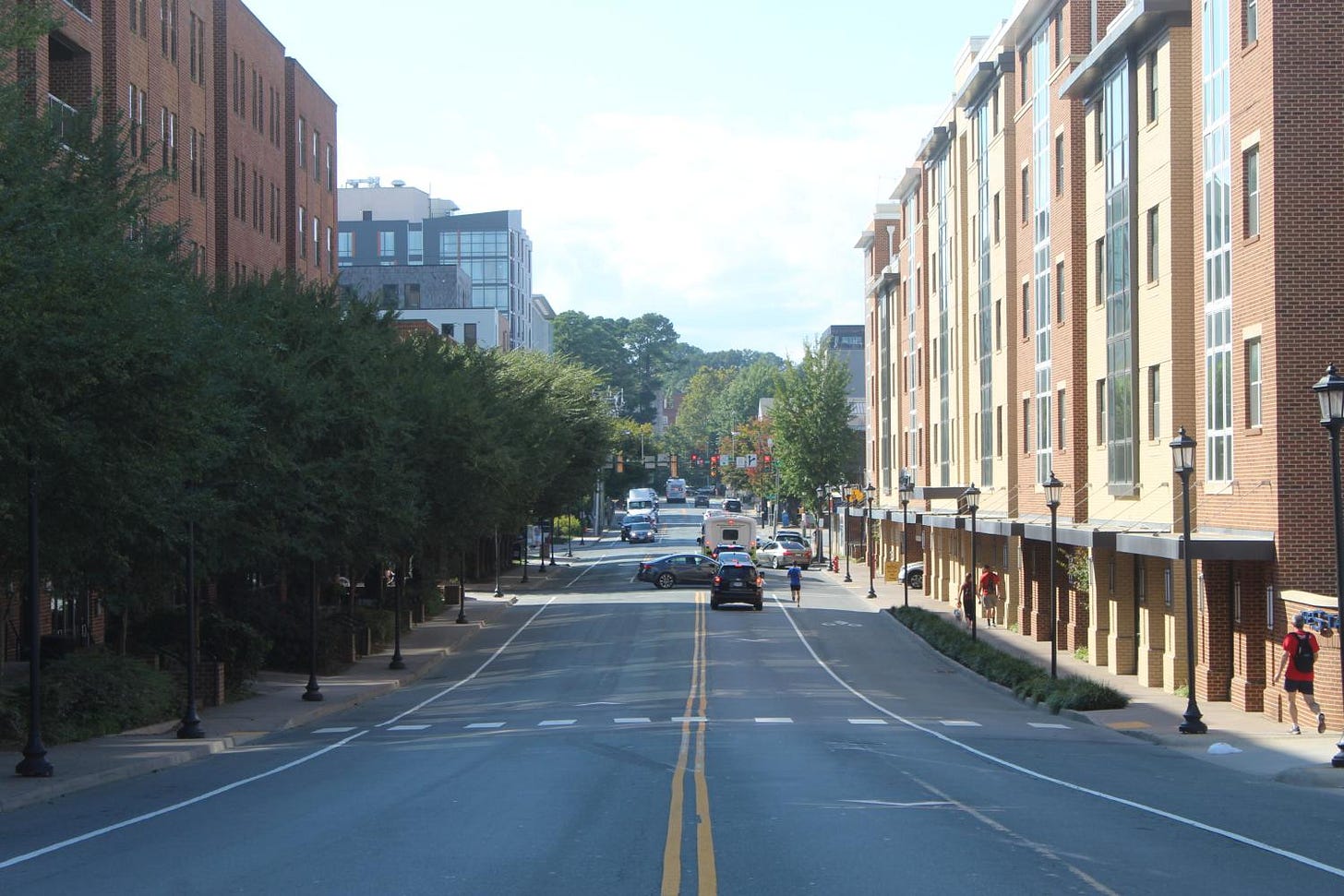 ---
Before you go: The time to write and research of this article is covered by paid subscribers to Charlottesville Community Engagement. In fact, this particular installment comes from the May 22, 2023 edition of the program. To ensure this research can be sustained, please consider becoming a paid subscriber or contributing monthly through Patreon.