Changes may be coming to closed-door planning group
A non-public body of city, county and UVA officials are considering changes to the group operates.
"There a lot of administration and housekeeping issues that we have worked through," said Charlottesville Planning Commissioner Hosea Mitchell in a report to his colleagues Tuesday.
The Land Use and Environmental Planning Committee (LUEPC) was formed after the Albemarle Board of Supervisors and City Council agreed in late 2019 to disband a public body that had operated in public to discuss areas of mutual interest.  It does not have to conform to Virginia's open meeting laws because no elected officials are members. 
According to the minutes from the April 21 meeting, several changes are under consideration.
The LUEPC charter will be amended to remove names of representatives who attend but will leave the organization names
A process will be created to update the charter on a routine basis
A process will be created by which other groups can ask to join LUEPC
Until then, other organizations will be considered subject matters
One such organization is the Virginia Department of Transportation which has addressed the group in the past but does not attend every meeting
At the very least, VDOT will be invited each quarter
Presentations will be posted on the webpage the Thomas Jefferson Planning District Commission set up before the former Planning and Coordination Council was disbanded (view the minutes)
The group is also considering ways to amend the Three Party Agreement signed in 1986 between UVA, Albemarle County, and Charlottesville. (read the agreement)
There's also possibly an attempt to keep information at the meetings more secure.
"Jodie [Filardo] will develop a sample statement for initial consideration by the Planning Team regarding the confidential nature of the conversations within LUEPC," reads agenda item 2.d.i.
Filardo is the director of community development in Albemarle County.
Mitchell had very little to say to the Commission or the public about a study on thermal energy that University of Virginia officials presented on April 21. I'll have more details about that study in a future edition of the newsletter but feel free to take a look here if you'd like to write your own.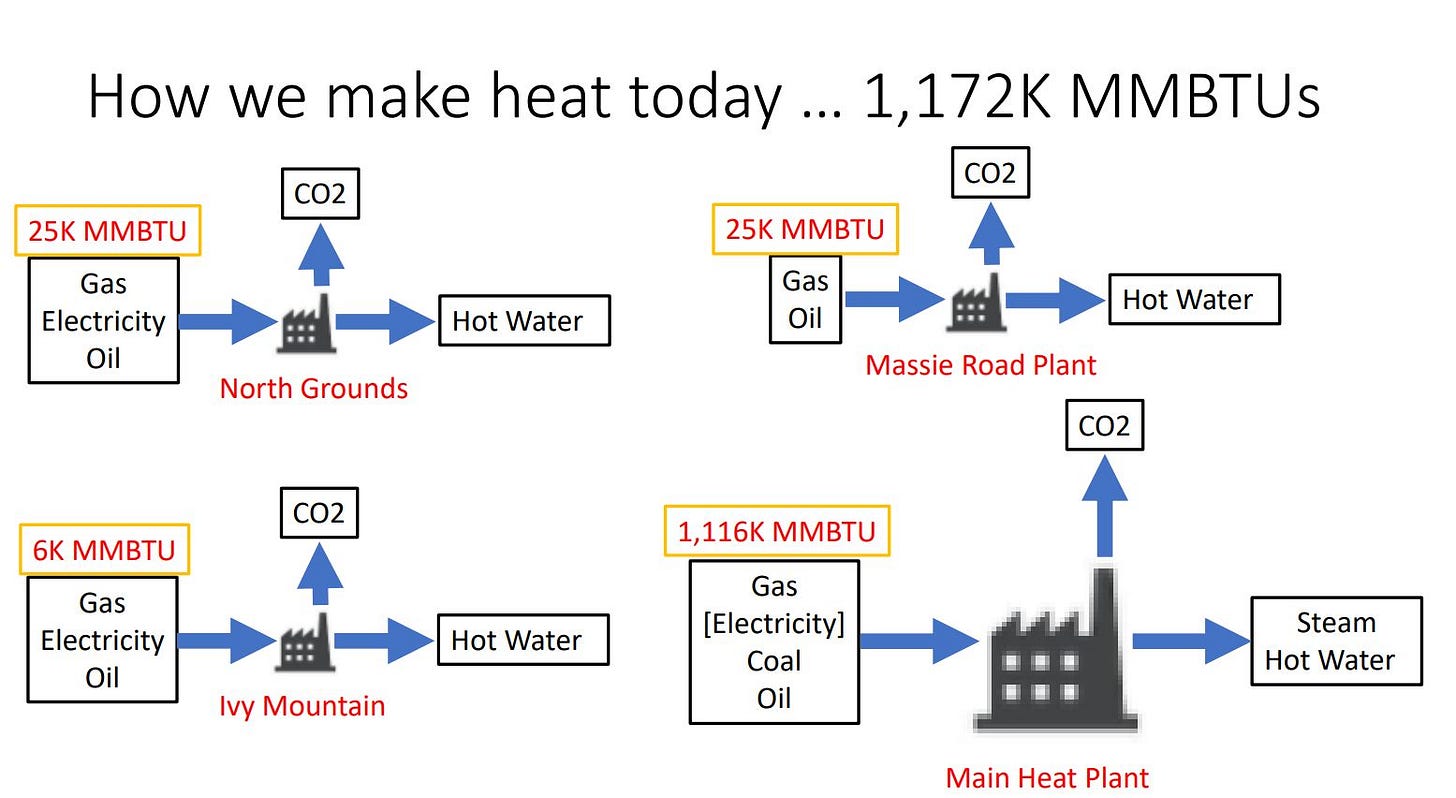 ---
Before you go: The time to write and research of this article is covered by paid subscribers to Charlottesville Community Engagement. In fact, this particular installment comes from the May 10, 2023 edition of the program. To ensure this research can be sustained, please consider becoming a paid subscriber or contributing monthly through Patreon.