Charlottesville on track for $10.4 million surplus in FY23
Near the beginning of yesterday's City Council meeting, the city's budget director gave an update on the city's revenues and expenditures as of the end of the third quarter of the current fiscal year.
"Revenues are still performing well and with our last real estate assessment that came in in January we are anticipating about $10.4 million of a revenue surplus for the end of FY23," said Krisy Hammill. 
That number could rise due to a number of positions that continue to be vacant. That includes the City Attorney, an assistant or deputy city attorney, and a deputy director for Parks and Recreation. Take a look at the full list. The city manager position is also posted, but on a different site.
Hammill said the city's budget explorer website has been updated to reflect the books as of March 31.
I'll have more from last night's City Council meeting in future editions of the newsletter. One story that will have to wait is any follow-up on the Regional Hazard Mitigation plan that had been deferred from the April 3 meeting. That was pulled once again.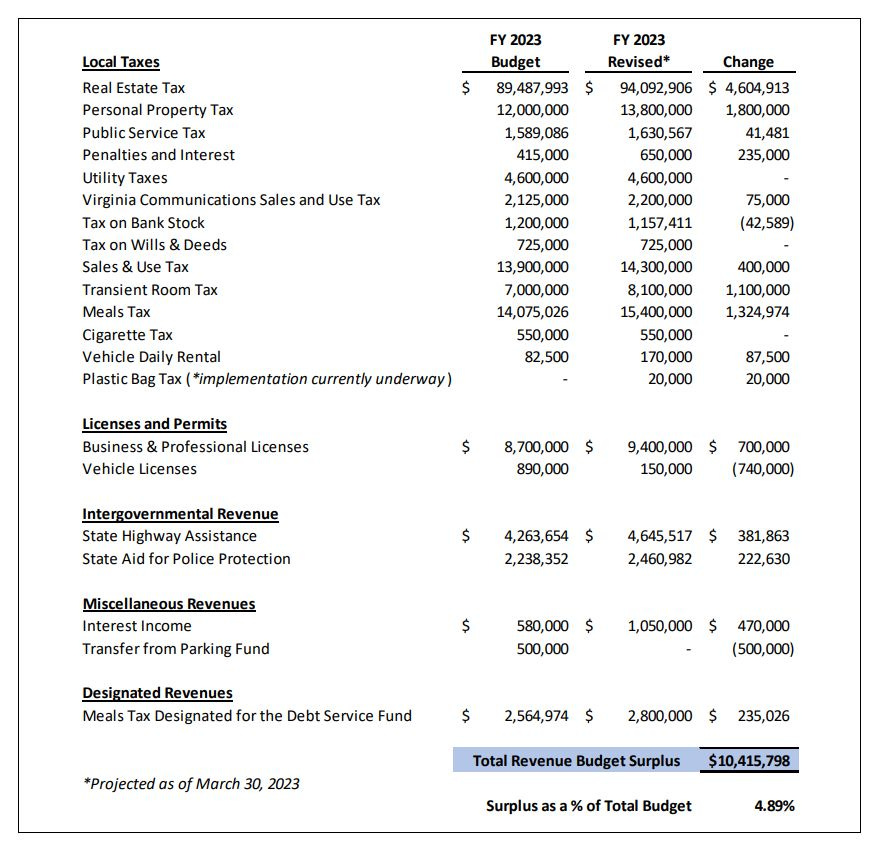 ---
Before you go: The time to write and research of this article is covered by paid subscribers to Charlottesville Community Engagement. In fact, this particular installment comes from the April 18, 2023 edition of the program. To ensure this research can be sustained, please consider becoming a paid subscriber or contributing monthly through Patreon.