Supervisors agree to hire a housing position in July, six months earlier than expected
The Board of Supervisors adopted a strategic plan last year which serves as the underpinning of the draft budget for fiscal year 2024.
"One of the takeaways and themes of this budget is that there have been some objectives which are really about taking our existing resources and work plans and seeing those through," said Andy Bowman, Albemarle's chief of budget. "There are also those objectives where we really need additional resources to move those forward." 
Bowman said housing is a topic in the middle with an existing plan as well as the need for new personnel to help the county implement an affordable dwelling ordinance. Over time the workload for the county's Housing Policy Manager has moved to one more of a policy development rather than doing the work.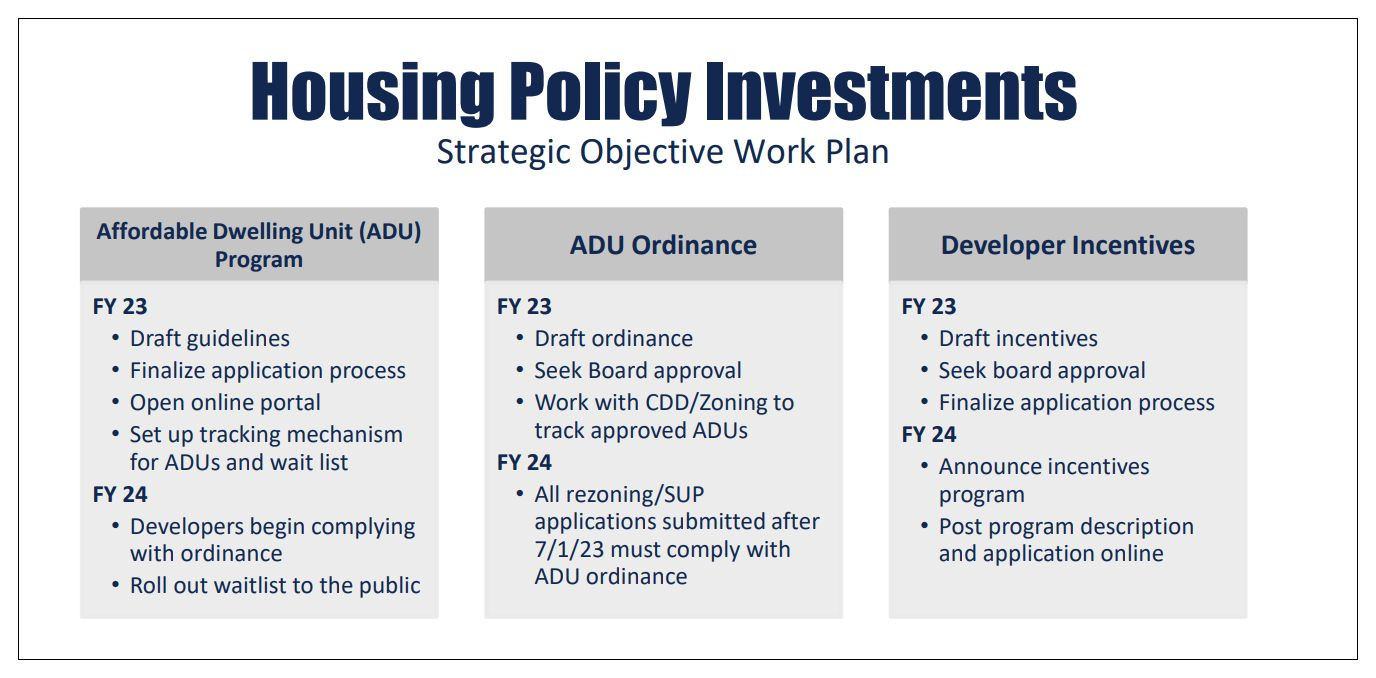 In January, the county hired a temporary worker to manage Community Development Block Grants from the federal government. The proposed budget anticipates a new full-time employee devoted to affordable housing beginning in January 2024.
"But if the Board wanted to go further than the proposed budget, an option would be to look at accelerating that position's start from January up to July to allow that person to get onboarded and trained sooner," Bowman said.
Bowman said that would come as a cost of $55,000.
Kaki Dimock, Albemarle's director of social services, said she would gladly accept an additional employee earlier but cautioned against expecting one full-time equivalent to be able to solve the policy hurdles the county is experiencing with long time it is taking to craft an ordinance to required affordable housing units be built.
"I do think that there is also a threshold that once some of these messier issues are resolved and we're into implementation it is much more straightforward and the FTE position that's in the budget for FY24 will be able to move that needle considerably," Dimock said.
Supervisors agreed to advance the housing position forward by six months and that will be in the budget that they will vote on out on May 3. 
---
Before you go: The time to write and research of this article is covered by paid subscribers to Charlottesville Community Engagement. In fact, this particular installment comes from the April 26, 2023 edition of the program. To ensure this research can be sustained, please consider becoming a paid subscriber or contributing monthly through Patreon.