Charlottesville seeking applications for boards and commissions
So you've read this newsletter or listened to this podcast for a while. Or maybe you just started. Either way, perhaps you'd like to have a chance of being in the newsletter! One way to do that is to get yourself appointed to a Board or Commission in the City of Charlottesville. Applications are open now.
"We believe it is not only the right, but the responsibility of interested and capable citizens to become engaged in local government policy by advising City Council on important community-related issues," reads a press release that went out this morning.
There is a wide range of vacancies from the Community Development Block Grant Task Force to the Vendor Appeals Board. Other examples include the Charlottesville Affordable Housing Fund Committee, the Charlottesville Redevelopment and Housing Authority Board, the Historic Resources Committee, and the Jefferson Area Community Criminal Justice Board.
The current round of applications is due on June 9 for appointments to be made at the June 20 Council meeting. Visit the city's website for information on how to apply as well as for a full list of openings.
Applications are not being taken for the Planning Commission at this time but the terms of Commissioner Rory Stolzenberg and Hosea Mitchell expire on August 31 of this year.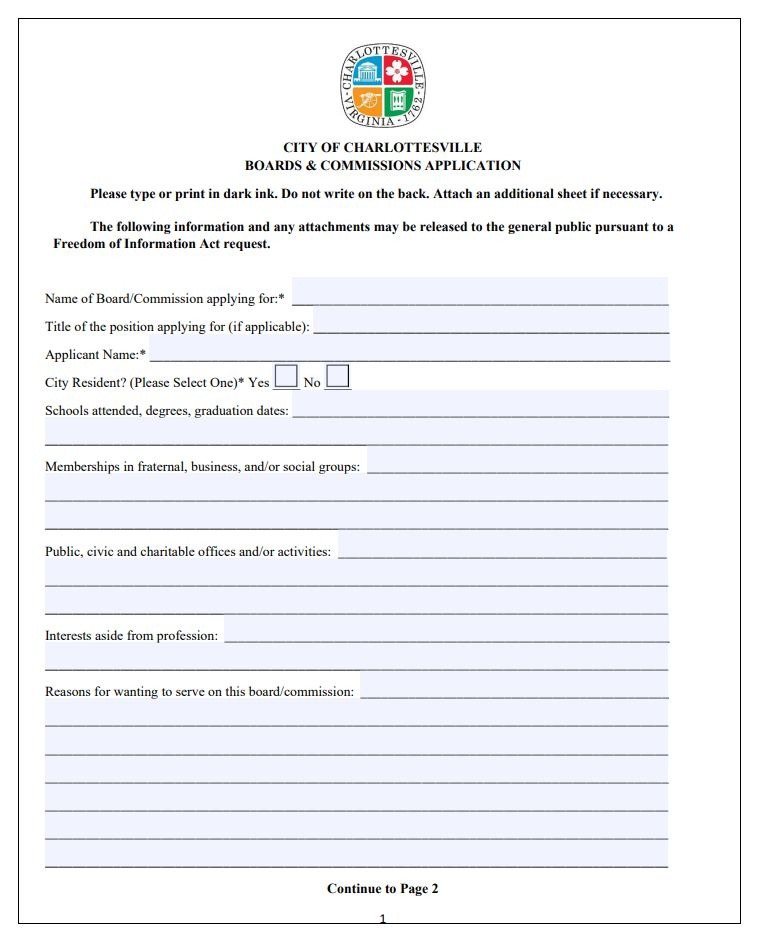 ---
Before you go: The time to write and research of this article is covered by paid subscribers to Charlottesville Community Engagement. In fact, this particular installment comes from the April 26, 2023 edition of the program. To ensure this research can be sustained, please consider becoming a paid subscriber or contributing monthly through Patreon.