Council approves new lease for SOCA to rent Unity Field
The city of Charlottesville continues to upgrade the way it rents out city properties and this week Council approved a new lease for a nonprofit to use an athletic field on the north side of town.
"It is a lease for the use of approximately 1.8 acres of city parkland for the purpose of conducting youth recreational sports activities," said Brenda Kelley with Charlottesville's Office of Community Solutions. 
The Soccer Organization of Charlottesville, or SOCA, has leased the field since at least 2013. The new five-year lease is for $12,000 a year, up from $10,000.
"SOCA is currently responsible for and will continue to be response for ongoing maintenance, trash removal, and maintenance of turf and forested areas, and the property is accepted as is," Kelly said
The lease still allows the Parks and Recreation Department to access the field for any special events it may want to put on. SOCA is glad to continue to be able to use the space.
"We've had a great relationship with the city and the Parks and Rec department," said Matt Wilson, SOCA's executive director. "We've been utilizing the field in conjunction with the city for the past ten years and then proper to that it when it was private property, we used it in those days as well."
The field dates back to being used as a football field by the private Rock Hill Academy in the 1960's and then was owned by a man named George Coles. The city purchased the property in December 2011 for $750,500.
Other recent stories on city leases: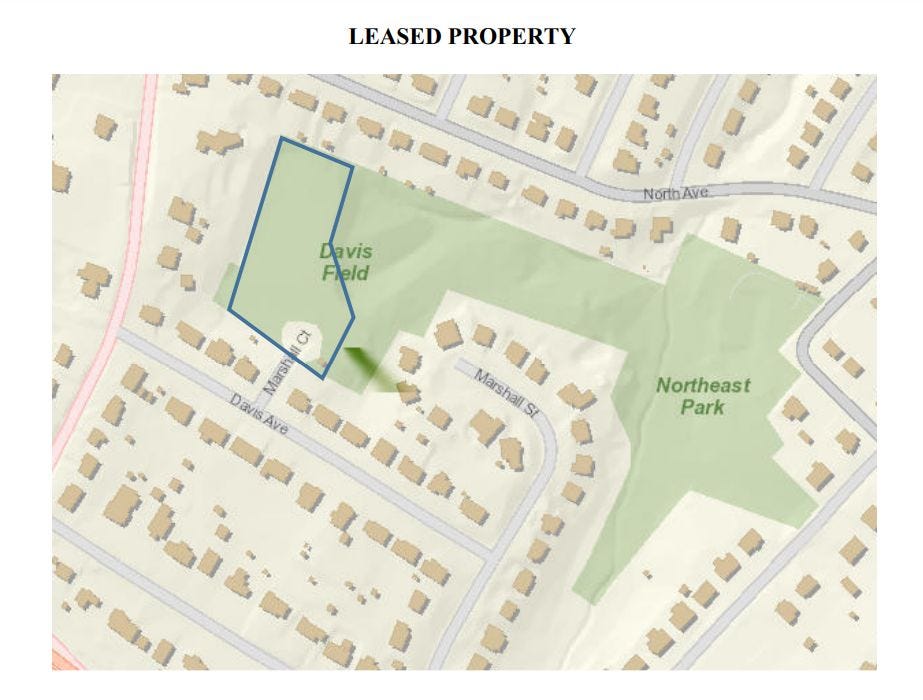 ---
Before you go: The time to write and research of this article is covered by paid subscribers to Charlottesville Community Engagement. In fact, this particular installment comes from the April 6, 2023 edition of the program. To ensure this research can be sustained, please consider becoming a paid subscriber or contributing monthly through Patreon.