Improvements also coming to Fontaine Avenue and U.S. 29
The Fontaine Research Center will be the home of the University of Virginia's new biotechnology center. The city of Charlottesville is upzoning Fontaine Avenue east of the county line. In recent years, some changes have been made with the road's intersection with U.S. 29. With traffic volumes expected to change, VDOT has a plan to make further adjustments with elements that appear to be similar to the diverging diamond being built at U.S. 250 and Interstate 64.
As part of this project, the existing way of moving from northbound U.S. 29 to westbound I-64 is to cross southbound U.S. 29. That would be closed in favor of routing traffic to a U-turn at the Fontaine / U.S. 29 interchange.  Survey work on this was just beginning as of the Land Use and Environmental Planning Committee meeting in February and the design public hearing for this wouldn't take place until summer of 2024. 
The slide presentation concludes with an acknowledgement that two "pipeline studies" are proposed. One would be for Barracks Road from Georgetown Road to Emmet Street to identify bike and pedestrian infrastructure, and the other would be at the U.S. 29 / U.S. 250 Ivy Road interchange. Both are considered by VDOT to be "Priority 2" needs.
An additional study is underway on U.S. 29 North in both Albemarle and Greene County.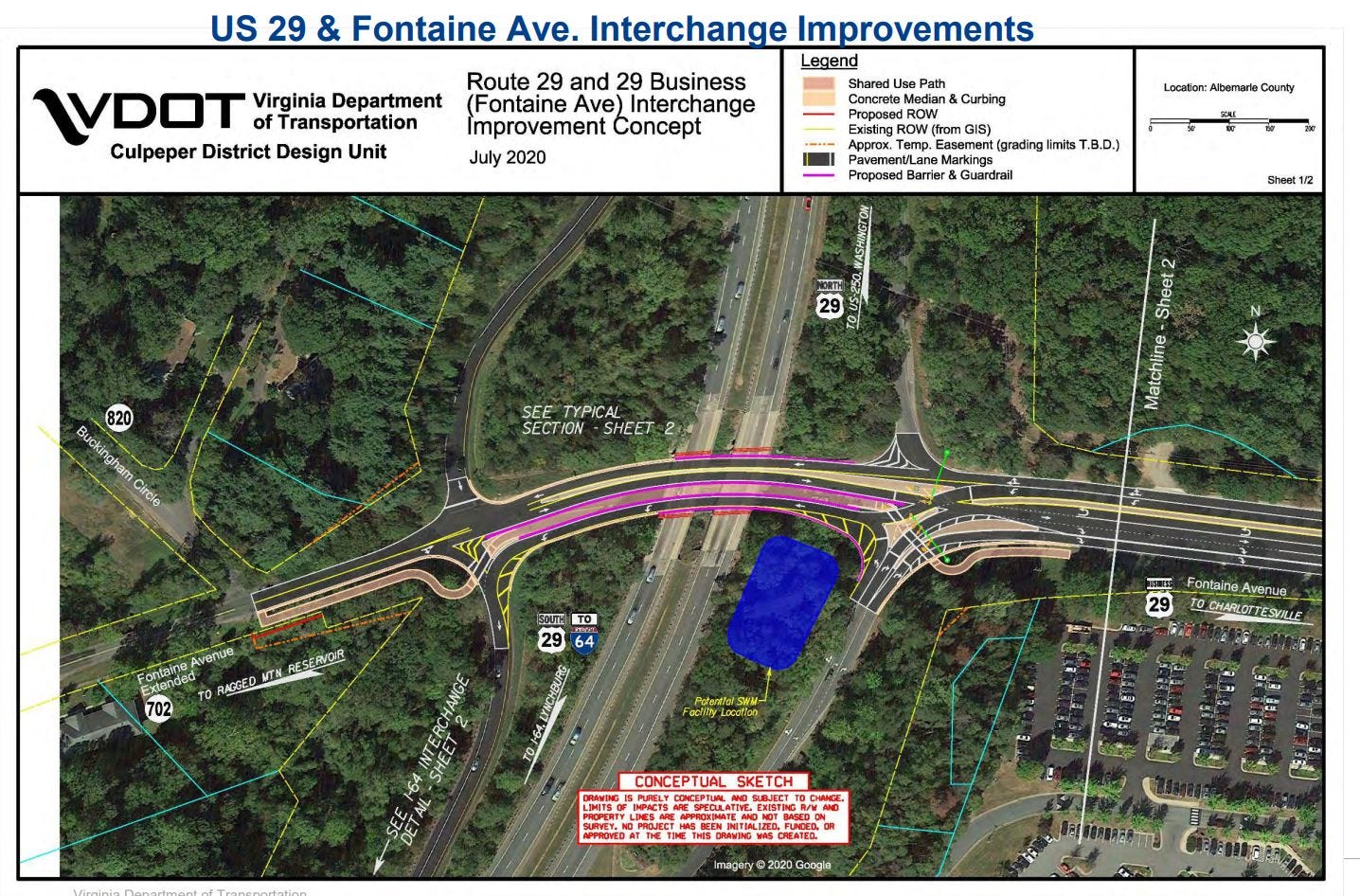 ---
Before you go: The time to write and research of this article is covered by paid subscribers to Charlottesville Community Engagement. In fact, this particular installment comes from the March 21, 2023 edition of the program. To ensure this research can be sustained, please consider becoming a paid subscriber or contributing monthly through Patreon.