Three years have passed since the pandemic
It has now been over three years since former Governor Ralph Northam declared a state of emergency related to the arrival of COVID-19 as part of a global pandemic. Three years ago this week, rules were put in place to keep people apart to stop the spread of what was then an unknown virus whose impact wasn't fully known.
"It's clear that we've learned many lessons along the way and I think the overall assessment is that this pandemic was incredibly challenging,' said Dr. Costi Sifri, the director of hospital epidemiology at the University of Virginia Health System.
Dr. Sifri has spent much of that time talking to reporters each week as part of an attempt to help the public better understand what we were going through. He's been quoted many times in this newsletter as vaccines were rolled out to the public and as new waves of the novel coronavirus posed new threats.
"I think that there are many important lessons that have been learned and I think we need to really be diligent and take times like this to take a look back and understand what we did well, and what were the missed opportunities," Dr. Sifri said.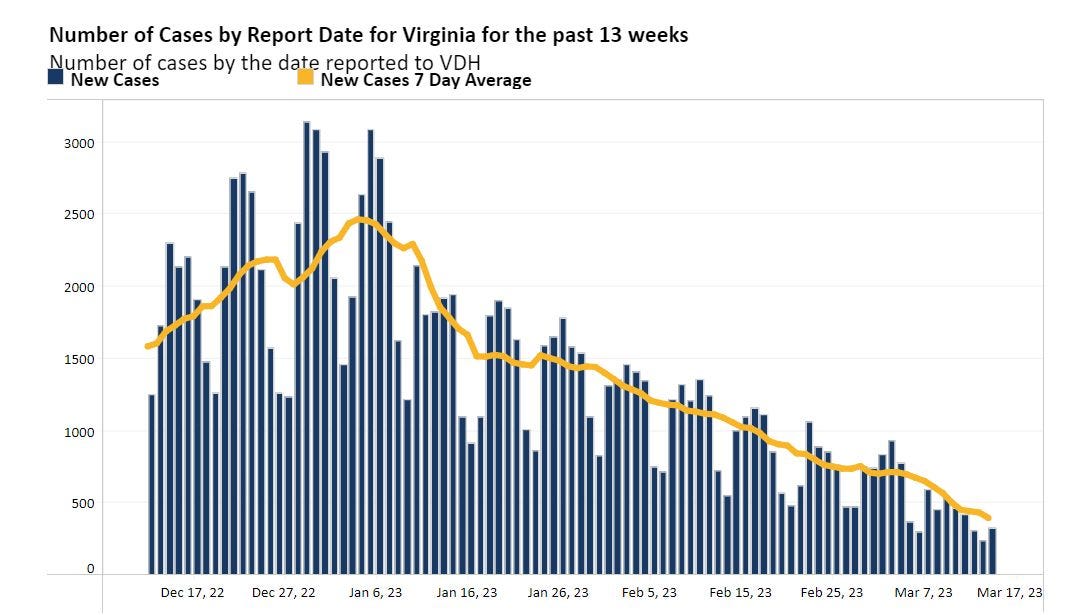 Dr. Sifri said one continuing challenge is the need for concise and clear communication about what was happening with the virus as well as potential remedies. He said there were lots of opportunities for misinformation to spread.
The likelihood of a new pandemic or other public health threat is not a low number. A warming planet opens up new potential for new diseases to spread. One already has.
"During that period of time we've seen the global pandemic of monkey pox or M pox," Dr. Sifri said. "That was not a pandemic when COVID emerged but it has occurred since then. In addition we've seen ebola again in Uganda and an ebola-like virus that's called Marburg that's currently causing an outbreak of infections in equatorial Guinea and Cameroon."
The increase in the price of eggs is attributed to the rise of H5N1 which is devastating poultry farms across the world and threatens to spread to humans or other mammals. Hepatitis is also on the rise, as are other infectious diseases."
"Just here in the United States, we've seen polio in New York and some measles in Ohio," Dr. Sifri said. "We're currently seeing bacterial meningitis through a bacteria called Meningococcus in the Hampton Roads area that's caused several deaths."
I don't write this out to scare anyone. Being alive on a planet filled with life comes with the reality that nothing is ever certain. But think how far our species has come to be able to identify existential threats. Dr. Sifri said when it comes to protecting from infectious disease, more investment is needed.
"We need ongoing investments in public health and public health professionals who are there to help us confront and deal with and mitigate and prevent these types of emerging and re-emerging infectious diseases, let alone ones that we may not know about yet," Dr. Sifri said.
The public health workforce is also fatigued after a perpetual crisis. Dr. Sifri said the pandemic revealed the need to improve the overall system.
"We need to understand that these types of challenges become very centered on issues like disparity of care and access to care so we need to and I think we're committed to doing this working with our community partners to make sure that we are reaching out to those communities to make sure that medications, diagnostics, and opportunities for education and information sharing are available to all of the citizenry in our community," Dr. Sifri said.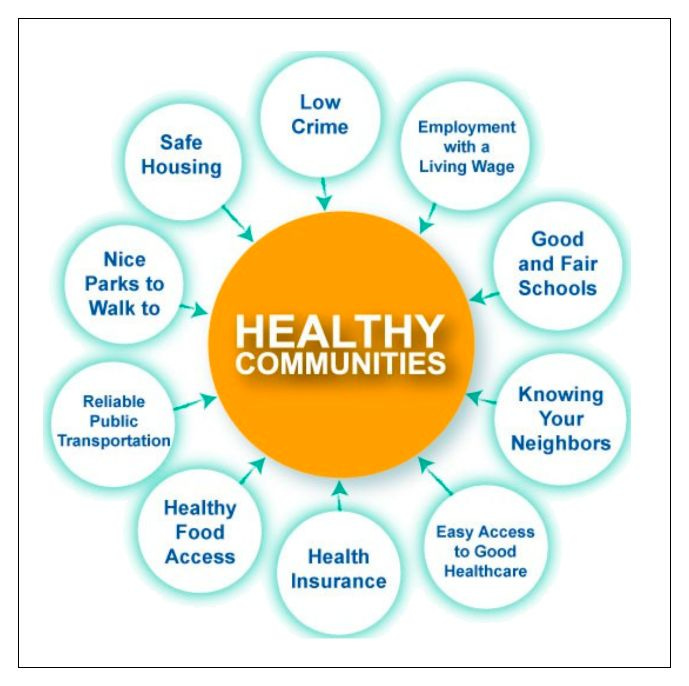 One such program that emerged during the pandemic is WellAWARE, a partnership program between UVA Health, the Charlottesville Free Clinic, and Central Virginia Health Services that seeks to serve medically underserved communities. I wrote a segment in the July 13, 2022 edition of this show previewing one of their events to promote walkability. (look back and see!)
"We are an innovative, new community health program that sends community health workers into people's homes to help connect them to better health care," said Betsy Peyton, WellAWARE's director.
Peyton said this includes neighborhoods such as Rose Hill and the 10th and Page neighborhood as well as the Esmont area in southern Albemarle.
"We chose these neighborhoods related to health data," Peyton said. "Highest rates of obesity, stroke, highest rates of low acuity emergency room visits, so people going to the emergency room for things like a headache."
WellAWARE is intended to connect people to primary care physicians.
"We've signed a lot of people up for Medicaid who are scared to go the doctor because they weren't sure how they would pay," Peyton said. "We drive people to the doctor or provide free cabs to the doctor."
But back to now and the third anniversary of the COVID-19 pandemic. Dr. Sifri said things are different now.
"This time last year we were on the back side of the first omicron surge and that caused the largest amount of infection that we'd seen during the pandemic," Dr. Sifri said. "But we can all recall that after that surge we continued to see cases through the summer at a fairly brisk rate and were even ramped up through this winter."
Dr. Sifri said the impact on the community has lessened with the development of new medications that can be administered to people with higher risks of complications.
"The vaccines have provided a level of protection to individuals that were not available this time a couple of years ago," Dr. Sifri said. "There's also experience of having had a lot of COVID in communities so that there is now a much larger amount of immunity."
However, Dr. Sifri said some are unable to take medications such as Paxlovid due to potential side effects or other drug interactions. Some medications are no longer useful such as monoclonal antibodies. He said there's still a need for epidemiologists to remain vigilant.
"People like me or people who are working in health systems and in public health need to continue to pay attention to the virus around the globe," Dr. Sifri said. "We need to continue to do those things like sequencing the virus and how its changed genetically, how its genome as evolved."
How has your life changed since the pandemic? Mine has merged with this newsletter. The Charlottesville Quarantine Report lasted about 50 episodes or so. I've now done over 500 of these more or less by myself. I've had quite a bit of loss, but haven't we all? I am a journalist because I want to understand things and I am grateful for all I have gained through the support of readers and listeners. 
---
Before you go: The time to write and research of this article is covered by paid subscribers to Charlottesville Community Engagement. In fact, this particular installment comes from the March 15, 2023 edition of the program. To ensure this research can be sustained, please consider becoming a paid subscriber or contributing monthly through Patreon.