Municipal organization releases summary of 2023 General Assembly
One topic I make an attempt to cover but perhaps fall short is what's happening at the General Assembly as it relates to local issues. Thanks to an organization that represents localities across the Commonwealth, both you and I can now get an update from that perspective about the status of the state budget.
"Budget conferees were unable to agree on a full array of revisions to the biennium budget in time for the scheduled adjournment of the 2023 regular session," reads the legislative summary for the Virginia Association of Counties. "As a stopgap measure, the General Assembly passed a 'skinny budget' on February 25, which included four revisions to the 2022 Appropriation Act dealing with several priority, time-sensitive items." 
This means that localities all across the Commonwealth have passed or will pass local budgets for FY24 that may change. I strive to report these sorts of things when I can. Until then, I encourage you to review the Virginia Association of Counties legislative summary.
Albemarle Supervisor Ann Mallek gave an update to her colleagues last week about some of what passed or passed on.
"More than 30 study assignments were made to the [Joint Legislative Audit Review Committee] and other study groups and study departments by bills in the legislature all that are coming due before the next session," Mallek said.
For the latest status of legislation, visit the Legislative Information Services website. Make sure you check out the statistics!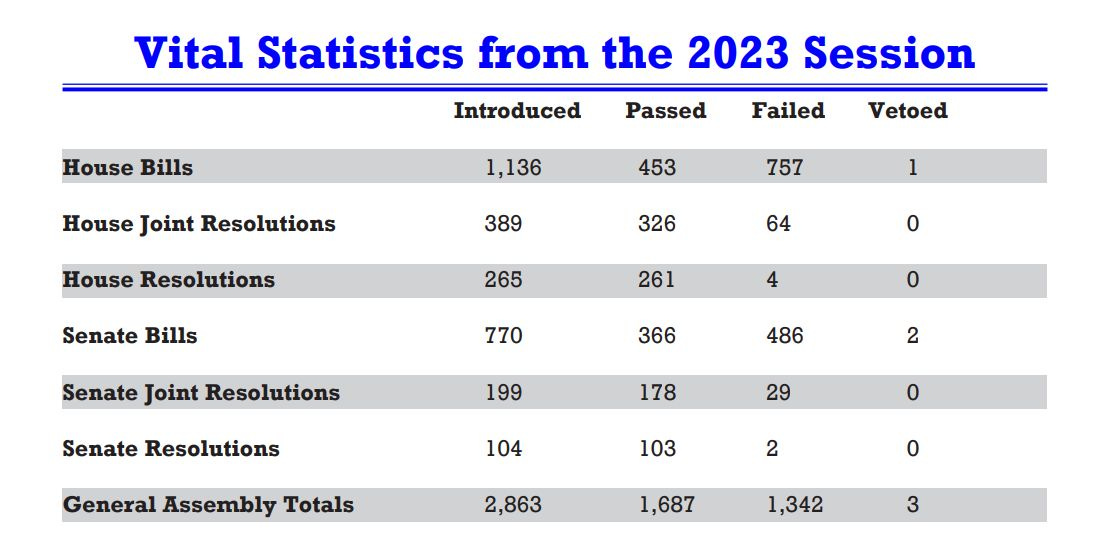 ---
Before you go: The time to write and research of this article is covered by paid subscribers to Charlottesville Community Engagement. In fact, this particular installment comes from the May 8, 2023 edition of the program. To ensure this research can be sustained, please consider becoming a paid subscriber or contributing monthly through Patreon.