Council to consider amendment to existing zoning to allow nine-story building on Ivy Road
The University of Virginia or its real estate foundation own most of the northern side of Ivy Road except a bank property at 2117 at the intersection with Copeley Road. This land is owned by RMD Properties who want to develop the one acre property and not sell out.
"The Applicant proposes to develop the property as a mixed-use development in a building nine stories tall that would include approximately 225-250 residential units (for approximately 610 residents), up to 4,000 square feet of retail/neighborhood commercial uses on the ground floor, structured parking, and high-quality amenity spaces," reads a December 5 letter from attorney Valerie Long of the firm Williams Mullen. "In keeping with Council's affordable housing objectives, the Applicant is also proposing a mix of on-site affordable units and/or a cash donation to the City's Affordable Housing fund." 
To do so, they need a change to the zoning ordinance to allow a Planned Unit Development less than two acres in size.
"At this point in time, Council is not being asked to discuss the merits of making this zoning amendment or not, but simply whether to approve a resolution directing the Planning Commission to consider the proposed zoning text amendment and to provide a recommendation to Council," reads the staff report.
Planned Unit Developments will no longer exist under the new zoning code which makes the timing for this worth reviewing. Will the University of Virginia Foundation make an offer RMD Properties can't refuse?
In October, they paid $2.575 million for the property next door that currently houses Moe's Barbecue. In December 2021, they paid $20 million for the shopping center where Food of All Nations exists. Construction of the Emmet-Ivy corridor buildings is currently underway and none of that land pays property taxes to the city of Charlottesville.
For comparison, let's look at a similar project. The Lark on West Main is on 1.27 acres of land. Council voted 3-2 in January 2014 for a special use permit for the multi-use apartment building. In that year, the property had an assessed value of $1.068 million. In 2022, that's increased to $52.84 million.
In the penultimate item, Council will extend the dockless mobility sharing system permit for Veo Ride.
"The operation has approximately 350 scooters and 50 e-bikes operating in Charlottesville and served over a quarter million rides in 2022," reads the staff report. "Veo Ride, Inc. is interested in renewing its permit for 2023, but has requested an opportunity to revisit the current terms of the permit regulations to better serve the City."
For now, that will mean a 90-day extension while Veo Ride's wishes to increase the number of vehicles is studied by staff.
The final item is Council's ratification for the Thomas Jefferson Planning District Commission's plan for American Rescue Plan Act funding. (staff report)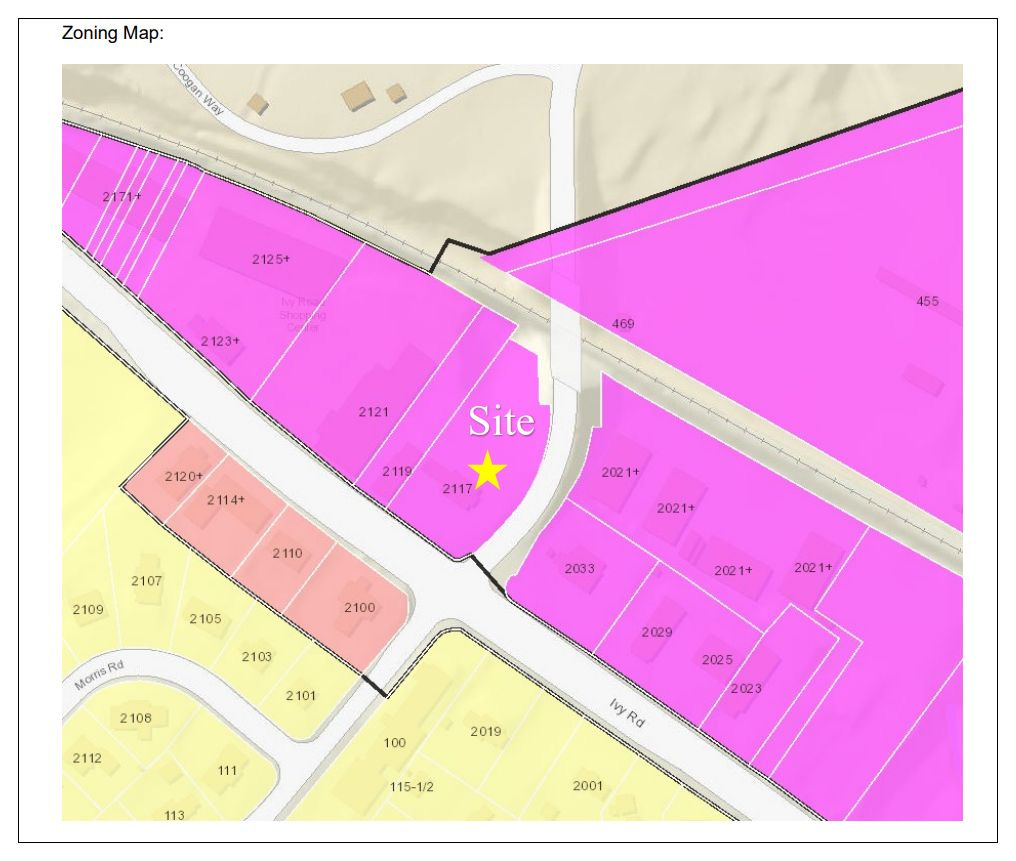 ---
Before you go: The time to write and research of this article is covered by paid subscribers to Charlottesville Community Engagement. In fact, this particular installment comes from the January 2, 2023 Week Ahead. To ensure this research can be sustained, please consider becoming a paid subscriber or contributing monthly through Patreon.