Rivanna Solid Waste Authority wants to install solar panels atop Ivy Landfill
Plans are being crafted to install solar panels atop 12 acres of the Ivy Landfill, which has been closed since 1998. The facility is now run by the Rivanna Solid Waste Authority to oversee a remediation program and now contains a Materials Utilization Center where people can discard various items. Dominion Power has been working on the project since 2017, but legislation allowing Dominion and Appalachian Power to proceed with solar energy facilities didn't become law until last April. Phil McKalips is the director of solid waste.
"We just found out about a month ago that our project has been selected by Dominion for the program," McKalips said. "We've already reached out to neighbors in the area and seem to have gotten quite positive feedback from them."
Dominion will need up to a year to finalize interconnection agreements and construction could get underway next spring. The facility will be owned by the Community Power Group and not by Dominion, who will purchase the energy from CPG. They will pay the RSWA $800 per acre per year for a 20-year period.
"There is a possibility of later on adding one megawatt, basically 50 percent increase if Dominion seems to think that will be advantageous," McKalips said.
Community Power Group will be responsible for maintaining the landscape and the panels. Albemarle County will need to grant a special use permit for the project. Under the plans, Dominion will get all of the green energy credits associated with the project.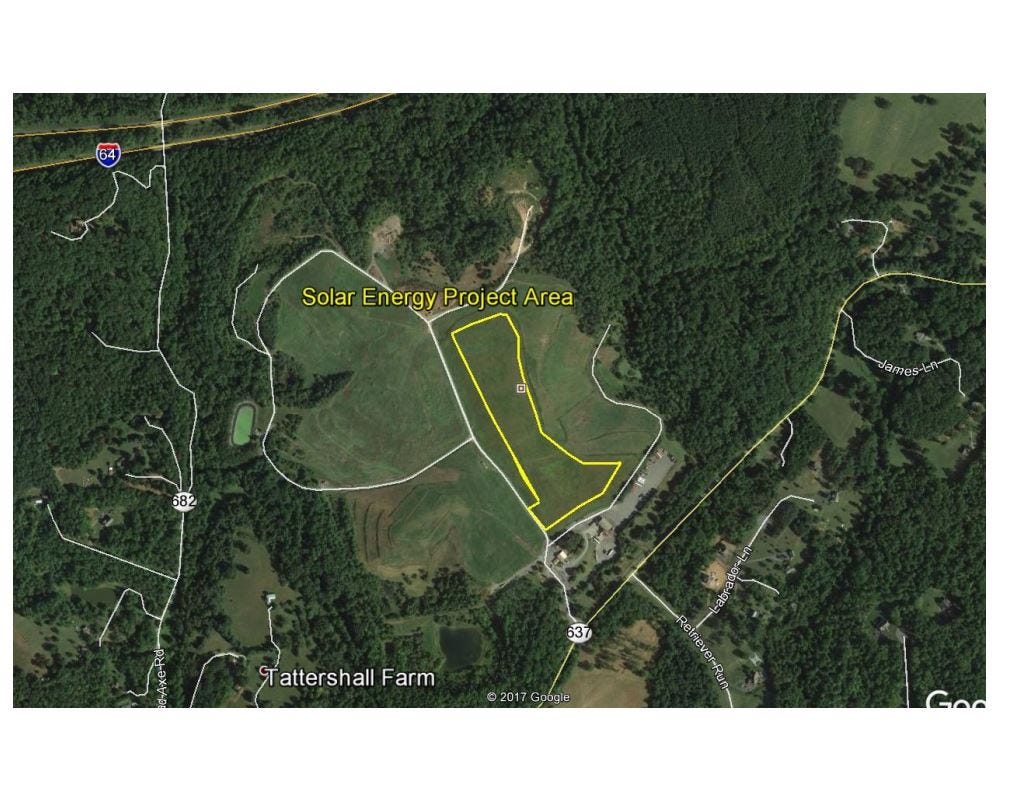 Before you go: The time to write and research of this article is covered by paid subscribers to Charlottesville Community Engagement. In fact, this particular installment comes from the March 29, 2021 edition of the program. To ensure this research can be sustained, please consider becoming a paid subscriber or contributing monthly through Patreon.