Albemarle to purchase 462 acres of land on U.S. 29 to enable possible expansion of Rivanna Station 
The Albemarle Board of Supervisors is planning to purchase hundreds of acres of land on U.S. 29 North from developer Wendell Wood to help preserve the continued existence of a key military base in northern Albemarle County.
"Albemarle County will assume an agreement to purchase approximately 462 acres in the Rivanna Magisterial District for about $58 million," said Supervisor Chair Donna Price. "The vision for this purchase is to solidify the long-term vibrancy of Rivanna Station in Albemarle County." 
Economic development officials have worked through a limited liability company called Rivanna Station Futures to negotiate the purchase of land through the sale of revenue bonds. The seller is technically called Next Generation LLC for which Wood is the registered agent.
"Rivanna Station Futures allows Albemarle County to remain an attractive and protected home to Rivanna Station which is the anchor for this industry sector," Price said.
On May 3, Supervisors heard about the impact the defense sector has on the economy and were told there is an annual impact of $1.2 billion a year. They were also told that other communities might be looking to poach Rivanna Station.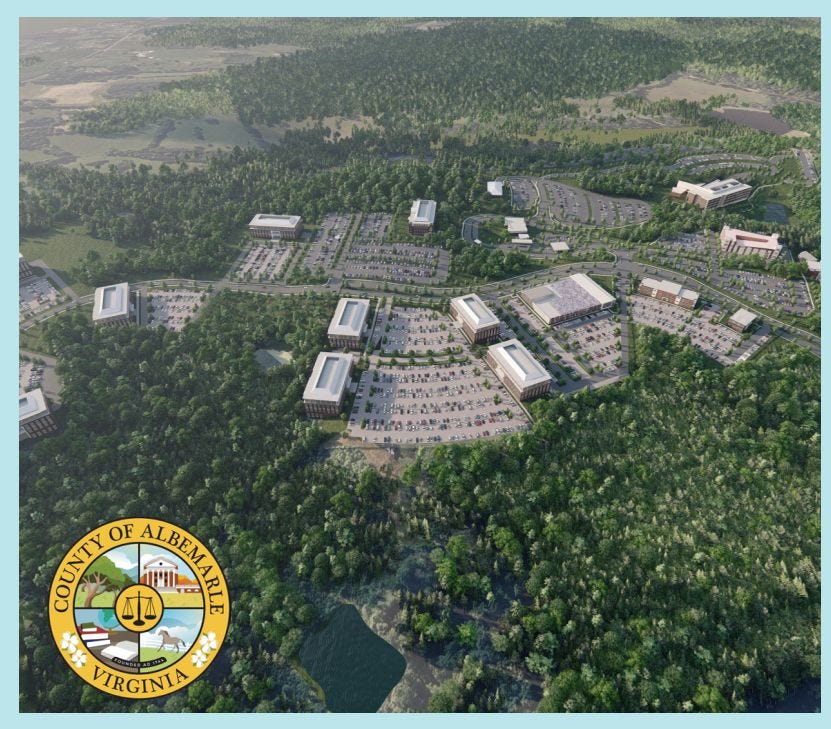 The move will allow for the National Ground Intelligence Center and other military entities to expand in place. The current footprint for Rivanna Station is about three buildings and a parking lot on about 75 acres.
Albemarle intends to work with development partners on a new 100 acre site to provide space to grow the defense sector as well as other economic development opportunities.
"Through the establishment of an Intelligence Community Innovation Acceleration Campus, this campus will be a place for public sector organizations, private sector businesses, and academic institutions to work together to co-create solutions to the biggest challenges facing our nation and the world," Price said.
This campus would be modeled after a similar one in St. Louis.
The purchase will also allow for the future construction of a connector road that will provide a second vehicular access to Rivanna Station from U.S. 29. In May 2018, the county purchased a property that formerly housed a psychic business for $250,000.
Representatives of Rivanna Station approached the county in 2018 about future expansion needs. The county performed what is known as a Business Retention and Expansion visit to see what needed to be done. A key theme was that the U.S. Army was concerned it might not have room to grow.
If this purchase goes through, Price said the space will now be protected from encroachment.
"Rivanna Station is the only military base in the Commonwealth that is currently not landboud by adjacent developers," Price said. "By Albemarle County acquiring this property, we protect the security and integrity of the station while simultaneously expanding its capacity for both remaining in Virginia and meeting the growing demand for its national defense work."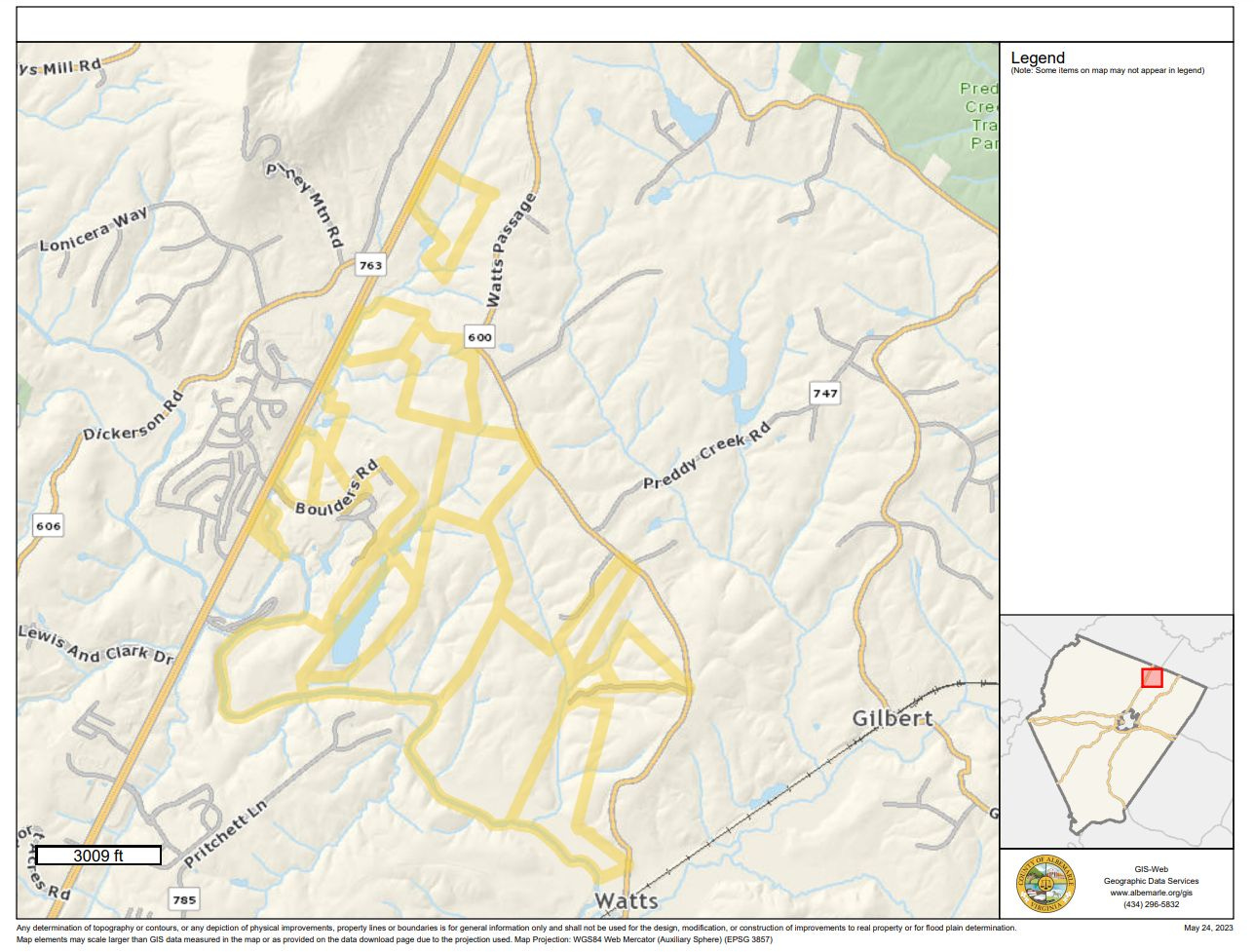 Representatives of the U.S. Army were not present for the media briefing in part because a final decision has not been made.
"By acquiring this land, it gives us the best opportunity to keep Rivanna Station here, but not only to keep it here, to see it grow," Price said.
A request for comment from the U.S. Army was not received by publication time, but there's a lot more of this story to tell.
There are still a lot of moving pieces to figure out according to Deputy County Executive Trevor Henry but this announcement can put things in motion.
"What is critical about today is about being able to obtain site control," Henry said. "The work that we'll do immediately, we have staff already engaged to do our due diligence of the site to make sure it is buildable to the level that we think it needs to be to afford the vision that we have proposed and have reviewed today."
Henry had no timeline for when anything might go to construction and said many partnerships have to be built first. 
"This is a long game project," Henry said. "The work today secures us in our ability to have open conversations with the Department of Defense.
Staff will present financing options to the Board of Supervisors on June 7 and a public hearing on the real estate and acquisition will be held on June 21. 
---
Before you go: The time to write and research of this article is covered by paid subscribers to Charlottesville Community Engagement. In fact, this particular installment comes from the May 24, 2023 edition of the program. To ensure this research can be sustained, please consider becoming a paid subscriber or contributing monthly through Patreon.