A summary of active lawsuits against Charlottesville City Council
Charlottesville City Council will go into a closed session today after their 4 p.m. work session. The topic is "legal consultation" and so I thought I would do some research into active cases in Charlottesville Circuit Court. This does not include federal lawsuits. Perhaps in the comments, you can leave some of the ones that are still open?
I lacked the ability on a Sunday morning to research how active 'active' is but it's important to track what I can find on the Circuit Court portal. Only members of the Court can access legal documents remotely (except land use records and deeds).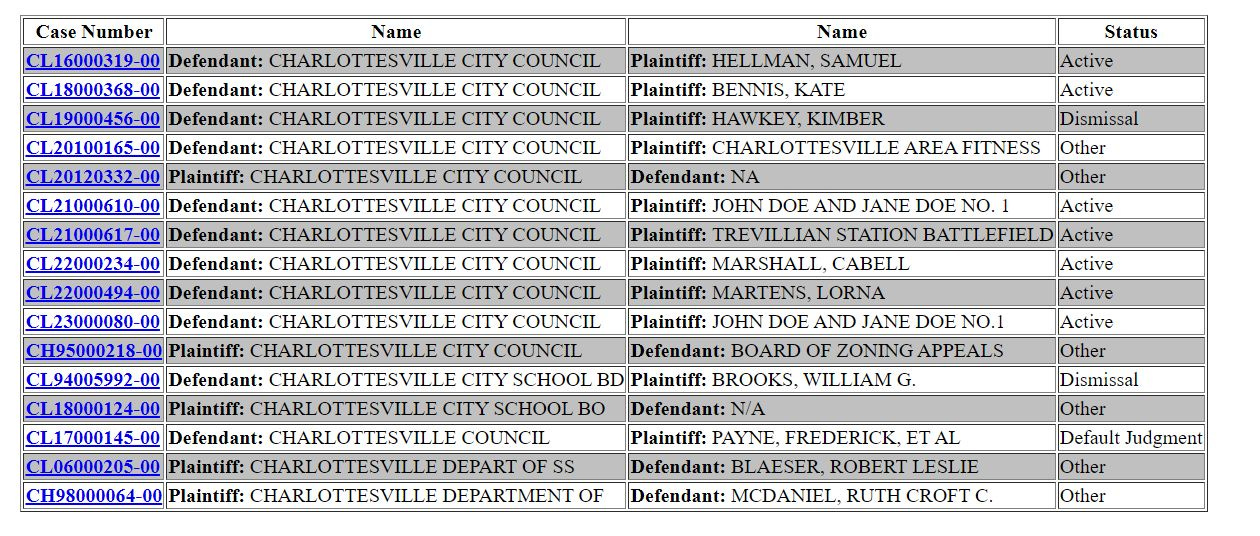 ---
Before you go: The time to write and research of this article is covered by paid subscribers to Charlottesville Community Engagement. In fact, this particular installment comes from the April 17, 2023 edition of the program. To ensure this research can be sustained, please consider becoming a paid subscriber or contributing monthly through Patreon.