On March 15, 2021, the Albemarle Architectural Review Board discussed the Fontaine Avenue entrance corridor. They also discussed another roadway that connects to the University of Virginia on roads that travel through both Albemarle County and the City of Charlottesville.   
The ARB reviewed the urban portion of 250 West from I-64 to Old Ivy Road, and touched on the continuation of the roadway into Charlottesville.
Currently under construction on Ivy Road is the 195,000 square foot UVA Musculoskeletal Hospital on the former ground of the now-demolished Children's Rehabilitation Hospital.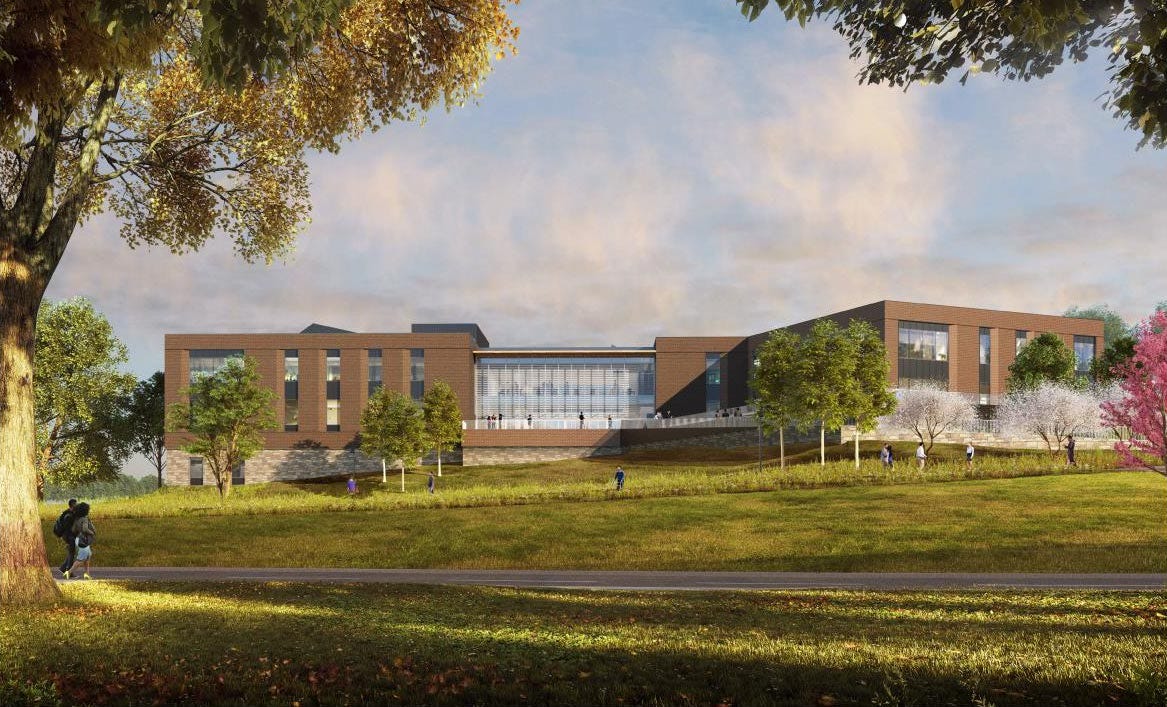 Sentara Martha Jefferson is building a facility to the west of ViVace and WTJU. On the latter, ARB Member Frank Hancock noted its form is more urban that what is currently along the corridor.
"I think it's going to be interesting to see that redevelopment, that level of redevelopment, if other parcels adjacent to that," Hancock said. "I know that's taller and maybe a little bit closer to the corridor which I think is appropriate as we're moving into the city and of more of the urban area."
The ARB's newest member, Chris Henningsen, also said he was interested to see how the corridor is becoming more urban.
"I'm interested to see how the Sentara building looks and gets landscape in its final form, as with the orthapedics center, too," Henningsen said.
The ARB reviewed the Sentara building but not the orthopedics center because UVA is exempt from formal review by the ARB.
Many buildings have been constructed on Old Ivy Road across the railroad tracks, which serves as a barrier to pedestrian connectivity. ARB member Fred Missel is the director of design and development for the UVA Foundation, which has purchased and consolidated many properties further to the east in Charlottesville for the future Ivy-Emmet section of University Grounds where a new hotel and academic buildings are planned. Missel said the section of Ivy Road in Albemarle County has issues.
"That railroad, and especially the utility lines along that side, it's just not a great entrance corridor," Missel said. "With the development of the hotel and conference center, the School of Data Science, and everything on that corner up to Arlingon, that whole area has about 14 acres of land and it's got capacity for about three-quarters of a million square feet of development long-term."
Missel said that would mean a lot of vehicular traffic coming through the area, something that will need to be addressed.
"It's one of the two sort of front doors to the University which is why the Visitor's Center is located there, unfortunately in the Police Station," Missel said. "That's looking to be relocated to the Hotel and Conference Center."
The city was awarded $12.1 million in funding for a Smart Scale project in the first round to improve the streetscape along Emmet Street. A VDOT dashboard indicates that project is behind schedule.